Dr Sandra Arellano
Dentist
Sandra Ximena is a highly experienced and compassionate dentist hailing from Colombia. With over 15 years of experience in the field, she has dedicated her career to providing top-quality dental care to patients of all ages. She is passionate about helping her patients achieve optimal oral health and believes that a healthy smile is essential for overall well-being. She is committed to staying up-to-date on the latest advancements in dentistry and regularly attends continuing education courses and seminars. She has a deep commitment to providing her patients with the best possible care and takes a personalized approach to each and every treatment plan. She offers a wide range of services to meet the unique needs of her patients. Whether you're in need of a routine cleaning and check-up or require more complex treatments, such as crown and bridge work, anti-snoring/sleep apnoea devices, occlusal splints or cosmetic dentistry, Sandra will take care of you. She is an Invisalign accredited provider. Sandra is married to her husband Miguel and they have two young boys. She enjoys spending time with her family and often takes them on hiking trips and beach vacations. In her free time, she enjoys reading, practicing Pilates and meditating.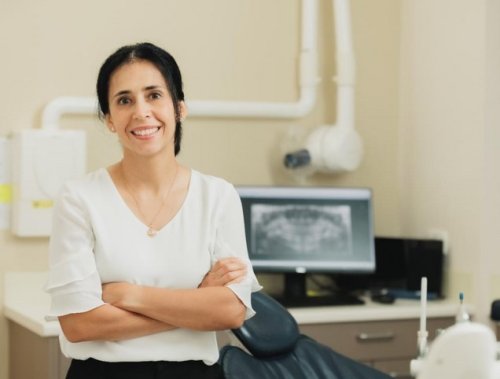 Dr Mihaela Petrou
Dentist
Mihaela grew up in sunny Bundaberg and came to Brisbane in 1985 to study dentistry at the University of Queensland. Soon after graduation in 1990, Mihaela accepted a position as Clinical Demonstrator for a couple of years at the University of Queensland's dental school. This was a great compliment as to her clinical skills, as she had just graduated. She prides herself on her fine dexterity, gentleness and perfectionism. Mihaela was a founding member of the ADA affiliated Pogonion Dental Study Group which she still meets with for monthly meetings and lectures. She has completed many continuing educational courses, in numerous fields of dentistry both here and overseas. Her commitment to the advancement of new techniques and dental materials is ongoing. Post graduation Mihaela worked in private practice in Sunnybank, Queensland for 7 years. Between 1997 and 2001 she worked in English private practice undertaking both British and American Dental courses. 2001 saw her return to Brisbane to both practice and enjoy Queensland family life. Coming from an artistic family her passions also include singing (jazz), painting, fashion design and sewing. Special interests include Cosmetic, Reconstructive, Paediatric (children), Periodonal (gum disease) and Endodontic dentistry always with the aim for prevention, and minimal invasiveness. Mihaela has a special interest in being very gentle and caring. She is especially talented at easing and relaxing a nervous patient's mind with a gift for turning children's dental visits into a fun play time. Nothing makes her happier than to make you laugh whilst performing quality dentistry.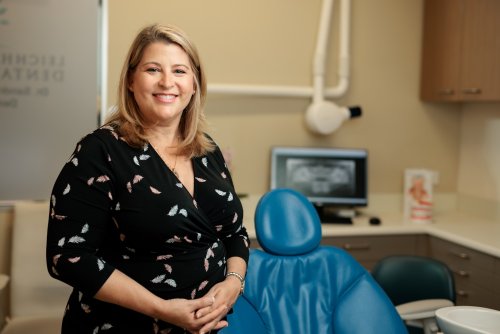 Odette Robin
Practice Manager
Odette has been in the dental field since 2003, she has held various positions such as Dental Assistant, Front Office Co-Ordinator and Practice Manager. She has over 19 years of experience working in both public dental sector and private practices in Brisbane. Odette takes the time listening to the patients' needs and has great customer service skills. In her down time, she enjoys walking along the river with her family and their two adorable Cavoodles. Odette speaks French, Vietnamese and English fluently.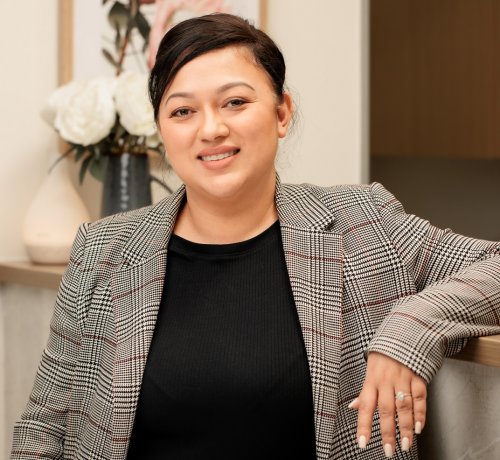 Emiliana Penaherrera
Dental Assistant
Emiliana has been a dental assistant since 2020. She has completed her certificate 3 in Dental Assisting and enjoys dentistry very much.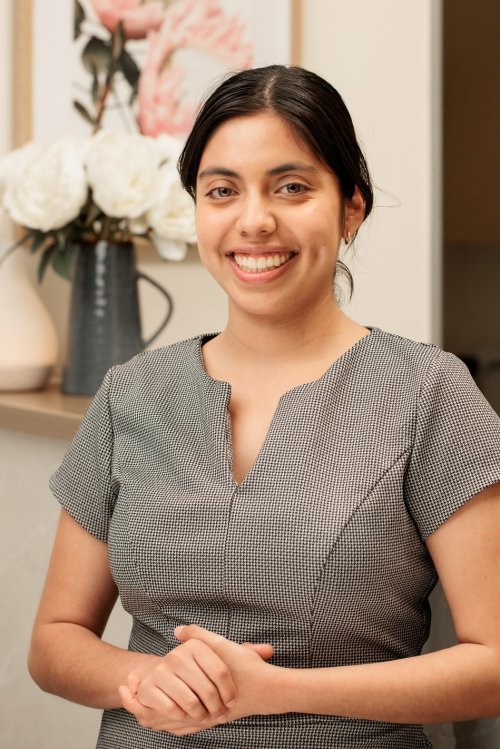 Paola Medina
Dental Assistant
Paola has been a dental assistant since 2008. She moved up from Sydney since 2022 and enjoys Brisbane City and the warm weather. She has great customer service, she loves working with people and helping our patients. She enjoys cooking, gardening and sightseeing as hobbies.